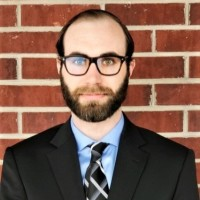 Graduate Engineer
B.S., Mechanical Engineering, 2019, Texas Tech University
Brad Burkham joined the firm as a Graduate Engineer in 2020.
Through current work experience, he has gained design and planning expertise in hydraulic analyses and modeling as well as wet utility designs.
Growing up and continuing to live in the Central Texas area, Brad understands the needs of the area well and is dedicated to developing the best utility plans for his own community.