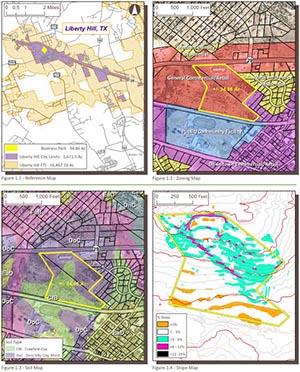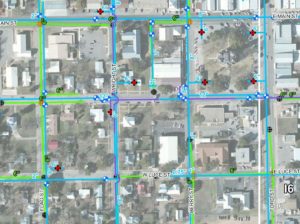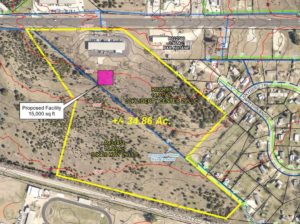 Steger Bizzell is a regional leader in the development of GIS solutions and provides a full range of data collection, data processing, and mapping services. 
We provide database modeling and detailed interactive inventory maps for water and wastewater utility systems that dynamically display detailed information.
For School Districts, we produce facilities maps that assist administrators with tracking a complex array of inventory and school properties. School district administrators and trustees also benefit from our maps when faced with complex redistricting issues, rerouting buses or planning for future school sites.
Developers benefit from our detailed maps when conducting feasibility studies. We prepare maps that include "layers" showing school districts, voting districts, flood plains, zoning districts, utility districts, and city limits all overlain on current aerial photographs.
Realtors benefit from our GIS services as we can provide marketing materials such as school zones, utility districts, MUD districts, city/county limits and proximity to major thoroughfares, shopping districts, etc.
GIS Services
GIS Needs Assessments
Digital Data Conversion
Geodatabase Design
Facilities Mapping/Asset Management
Water System Hydraulic Modeling
Custom Maps / Map Book Production.
Global Positioning System (GPS) Mapping Services
Site Suitability Analysis
Annexation Mapping and Notification